この記事を読むのに必要な時間は約 8 分です。
As part of VisiWork, a Redmine implementation and operation support service that Synergy Institute is working on, we are pleased to announce that we will start Redmine plug-in development service from March 2023.
By developing Redmine plug-ins, users will be able to effectively combine Redmine with internal and external information systems and use Redmine as part of an enterprise system by adding their own logic and screens.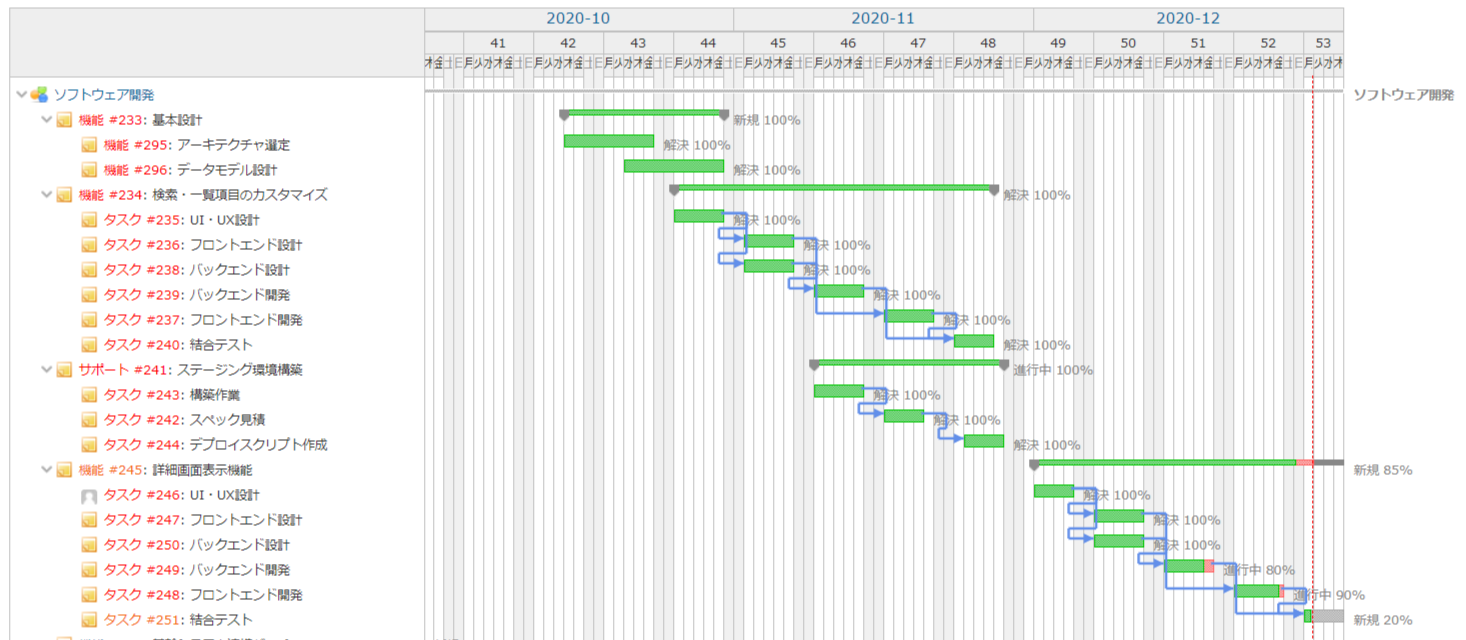 Redmine plugins are the most powerful way to customize Redmine. There are several other ways to customize Redmine, but developing a plugin allows you to implement features in Redmine that solve your specific issues without modifying the standard Redmine code. Since Remine is open-source software, users can customize it by directly modifying the standard Redmine code. However, if they do so, it is then the user's responsibility to follow the standard Redmine. Or, they have to give up following the standard Redmine.
Considering that most of the upgrades to the standard Redmine are security-related, this choice is not a good idea (several ways to customize Redmine and their advantages and disadvantages are explained in this article).
So what benefits can users expect from VisiWork's plug-in development services?
Plug-in development requires unique skills and know-how, and it is not easy to find engineers and system development companies with those skills. However, from now on, when users feel the need for plug-in development, they can contact VisiWork services. Consultants and advisors will then analyze the requirements to determine what kind of plug-in development is needed, and skilled developers will develop the plug-in and provide it to the user. Needless to say, VisiWork Service's past experience and achievements in various fields such as manufacturing, construction and engineering, and services will be utilized in this process.
In addition, VisiWork services support users in various tasks related to Redmine, including not only plug-in development, but also implementation, operation, and education.
By developing plug-ins and customizing in other ways, not only so-called typical task management and project management, but also DX (Digital Transformation) of all project-based operations can be realized at an overwhelmingly low cost, a characteristic of open-source software.
Redmine and its customization can be used for international projects at low cost, which is becoming increasingly common due to the advancement of globalization. Redmine is already available in multiple languages in its standard version, and several providers offer cloud services (SaaS), making it easy to use in such international projects.
Redmine plug-ins developed by users can be used with cloud services (SaaS), but confirmation with the SaaS provider is required. VisiWork Services is available for consultation on plug-in development for deployment in the cloud.
If you have any questions about plugin development or the introduction and operation of Redmine, please contact us.